Let's Bring the Zoro Earrings to Ear
Zoro was born in Frost Moon Village in the East Sea, and was taught swordsmanship by Koushiro, the owner of the dojo.
Zoro has short green hair, a deep scar from the left shoulder to the right abdomen, and two bare feet also have scars. He wears a dark green turban on his left arm (it will be tied on his head when fighting at full strength), three golden drop-shaped earrings on his left ear, a white T-shirt on his upper body, a green belly roll around his waist, and a dark green lower body on his lower body. Trousers, black boots. There are three sabres hanging from his waist.
Dear Zoro fans, I've loved watching One Piece since I was a kid, especially Zoro. When I grew up, I began to learn to make silver jewelry by hand. In order to better express my love for Zoro, I made several earrings of Zoro style.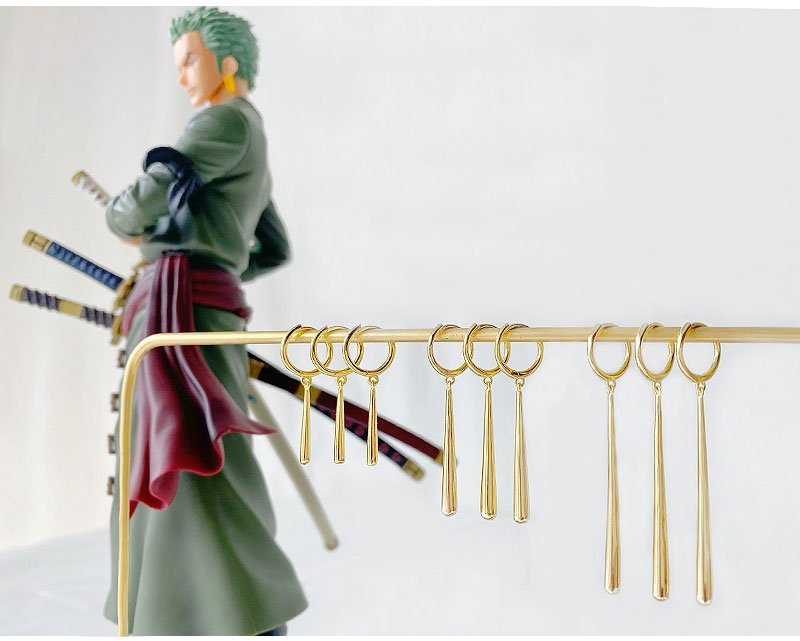 Shipping anywhere in the world on all orders
Not 100% in love with your purchase? Send it back easily
We are known for our amazing team who are ready to help you 24/7